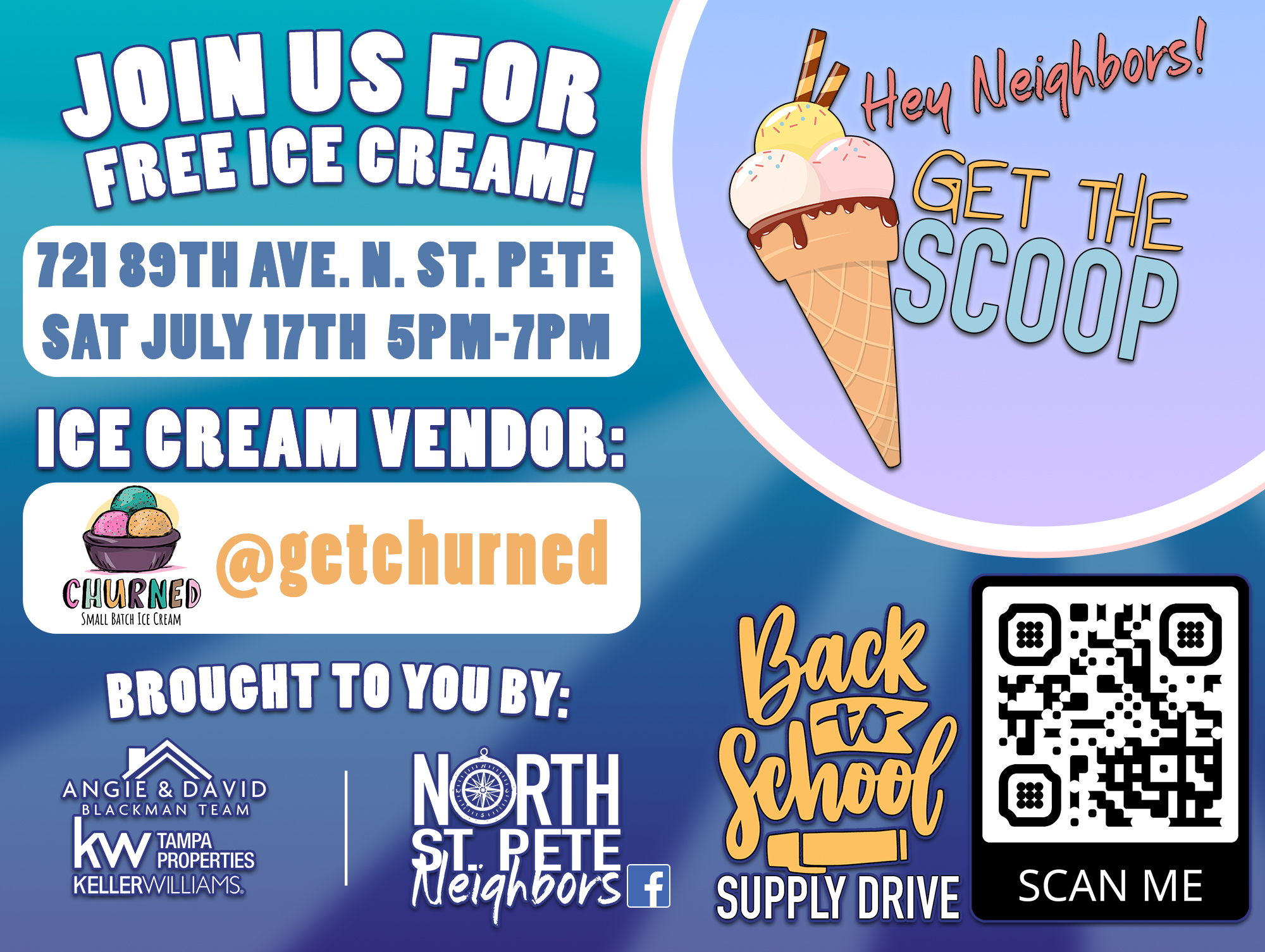 Welcome, Neighbors!
Back to School is coming soon! In celebration of National Ice Cream weekend, the Angie and David Blackman Team, & North St. Pete Neighbors Facebook Group, invite you to stop by to meet your neighbors, support our schools, and come "Get the Scoop" on us!
Saturday, July 17th 5:00pm – 7:00pm @ David & Angie's Lot
Get Directions → 721 89th Ave N, St Pete!**
Our friends at CHURNED Ice Cream have partnered with us in this school supply drive. So bring your donations and we will have the sweet treats ready for you, your family, and even your fur babies!! (Yep! Doggie Ice Cream will also be available!)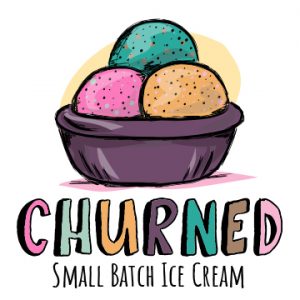 Come cool down with delicious and complimentary ice cream, support our community schools, and get to know some new neighbors… all while helping our amazing teachers prepare for this upcoming school year. Please let us know if you're coming.
The RSVP link is below! It's hot out, and we want to ensure there's enough ice cream to go around, so be sure to register!
For more information and other upcoming events join us on Facebook at "North St. Pete Neighbors" to stay informed!
**IMPORTANT LOCATION DIRECTIONS:
David and Angie are currently building their new home at the event location! So look for the Red Volkswagen Bus from CHURNED Ice Cream located at: 721 89th Avenue North.
Thank you for your support as we collect supplies for our local public schools. We look forward to meeting you soon!
School Supplies Needed
-Print/Copy Paper
-Dry Erase Markers
-ZipLoc Bags (Quart & Gallon)
-Sanitizing Products