Angie Blackman
Local Market Trends &
Forbearance Do's and Don'ts
Market Update: April 13-19, 2020
The housing market in Florida has been affected by the pandemic & shutdown, but not like the headlines would lead you to believe. In fact, unlike national headlines that show a decline in the number of housing sales, Florida saw another increase in the number of homes sold, up 6.4% year over year. Prices also rose 7.4% from March 2019, according to the Florida Realtors Association.
Here are a few facts and a look at the past week's market activity: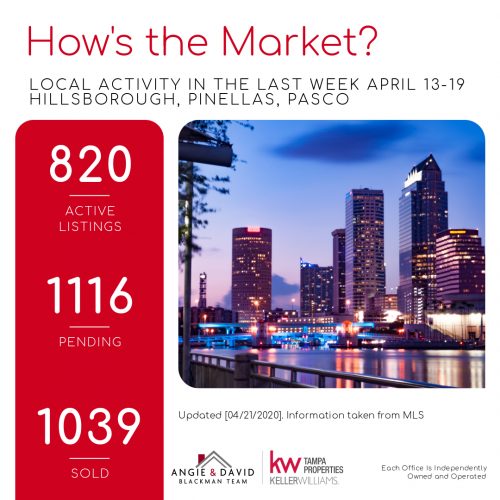 820 Active Listings,
1116 New Pending Contracts, and
1039 Sold/Closed Transactions…
…Representing a .79 month supply of housing on the market.
This paints a clear picture that we still have more Buyers who are ready and willing to purchase their next home than we have Sellers who have listed properties for sale this past week.
Fewer sales may result due to lower supply, not due to lower demand.
We can expect there could be a possible slowdown in the NUMBER of homes sold in April. According to our local MLS current activity reports our area shows fewer Sellers listed their homes (Actives), yet a higher number of homes went under contract (Pending) during the same week.
Check the Facts – All Stats Are Not Created Equal
Currently in Florida, Buyers and Sellers are both still in a win position. Sellers have recovered from the losses of the Great Recession and Buyers can receive historically low mortgage interest rates with better buying power and more of their payment going toward their principal loan.
Headlines tend to sensationalize and national stats do not reflect Florida's reality. We are committed to keeping you informed about our local market and any changes as we move through this unprecedented time.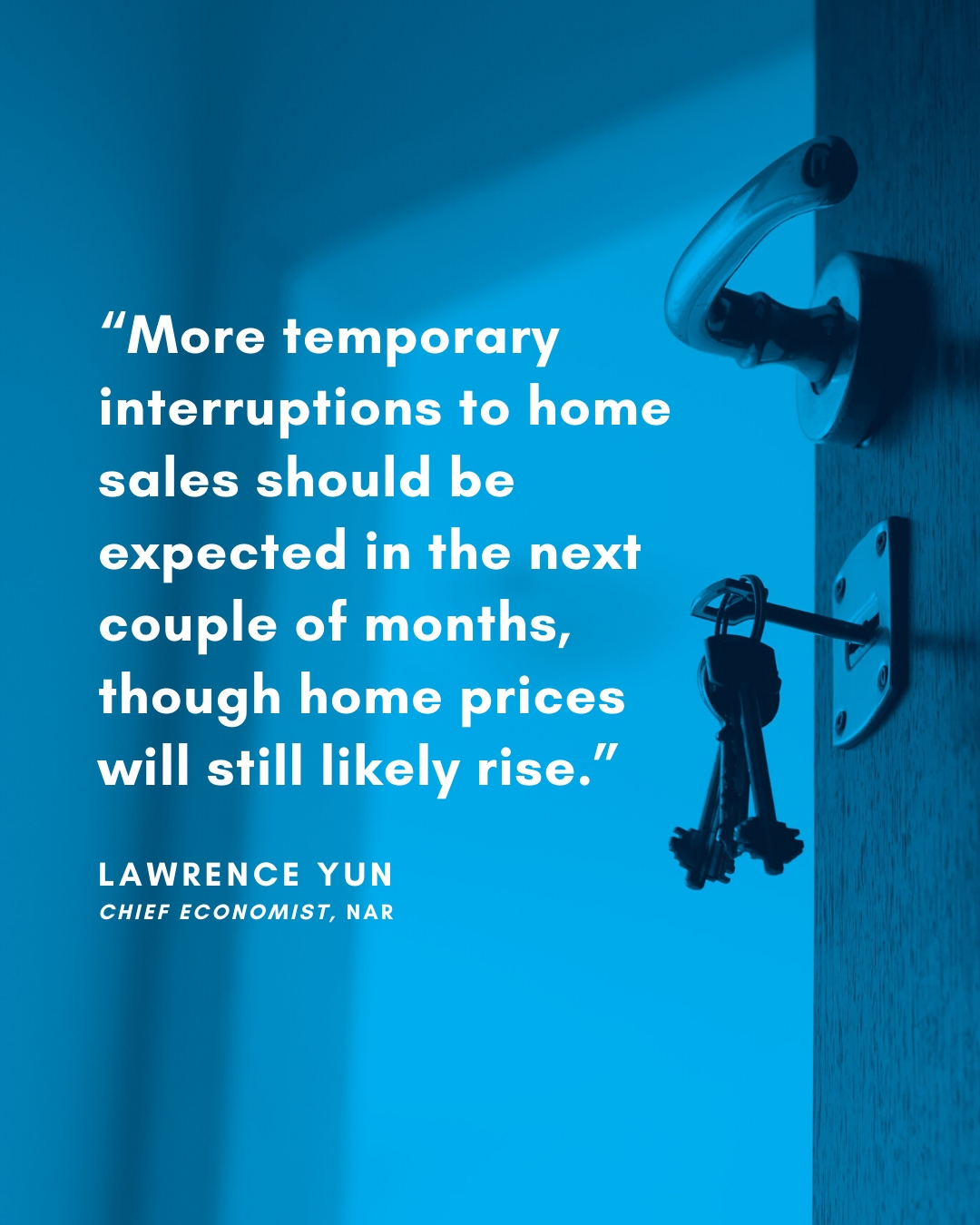 Renters and Homeowners Beware!
Know the Facts About Forbearance
FHA, VA, Fannie Mae, and Freddie Mac hold or insure about 85% of all loans in the US, and are currently offering payment deferral options to help struggling homeowners avoid foreclosure.
This is great news and in complete contrast to lagging half-hearted assistance options offered during The Great Recession (2007-2012).
In addition, many landlords both big and small have offered similar payment deferral options to tenants also.
Know the facts before you act.
Whether you are a paying a mortgage or renting, BE SURE you know all the details about how these programs can affect your future credit, and what the terms are for repayment.
These payment deferral programs are NOT the type of program to be used as a financial holiday. These programs are a last resort, survival option. So before you choose this path consider the following:
Forbearance (or Deferral) Does not Mean Forgiveness
Payment deferral programs are a last resort survival option, These options ARE NOT to be used lightly and could easily impact your future credit.
Owners and Renters Beware
Know ALL the details- What are the repayment terms for your past due balance? Are there any other fees associated with electing forbearance? What documentation is needed to prove your hardship? And many other questions should be answered before moving forward.
Understand the Consequences
Unintended consequences may arise, even after this crisis has passed, that could affect your ability to purchase a home in the future.
Ask for Assistance
Since 2008, we have helped many homeowners avoid foreclosure. We are happy to share our experience, help consult, or direct you to any resources at our disposal.
Ready to Sell or Buy? Contact Us!
"*" indicates required fields